Continuous professional development
Continuous professional development (CPD) ensures that the skills and knowledge of CEC-accredited installers and designers remain relevant and up-to-date with the latest changes in technology, regulation and industry best practice.
The CPD program helps to improve the overall standard of work in the solar and battery storage industry. CPD helps installers and designers to install correctly, offer customers the most up-to-date technology and installation options, and keep informed of changes and updates to Australian standards.
All CEC-accredited installers and designers must earn 100 CPD points annually to renew their accreditation. There are some changes happening to the program soon, check out the new CPD Framework for more information.
If you are a training provider who would like to have courses listed as part of the CPD program visit this page.
Learning Hub
The Learning Hub is where installers and designers can find on-demand courses developed by the Clean Energy Council. This content is designed to fit in around the schedules of accredited persons and can be completed anywhere at any time for minimum cost. The Learning Hub is accessed through the login area of our website.
Webinars

We understand that you can't always down tools to attend training due to time constraints or costs. We also understand that there may not always be a local training facility with relevant courses.That's why we offer online training options as part of the CPD program to ensure maximum flexibility with minimum cost. Webinars are available in the login area of our website.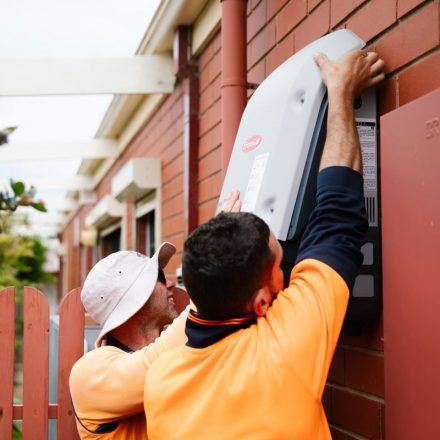 Other training courses
There are many training options that qualify for earning CPD points. View the full list on our training courses page.
Installer Nights
Installers and designers can attend Clean Energy Council Installer Nights which are held across the country in the evenings (generally starting at 5pm).
Frequently asked questions
Can anyone earn CPD points?
CPD points are only available to fully accredited designers and installers.
I want to earn CPD points. When should I start completing my training?
When you receive your full accreditation, you commit to completing 100 CPD annually so you can start earning points straight away once you are fully accredited. Any courses you undertake before becoming fully accredited will not count towards your 100 points.
I found a course I want to complete but it isn't included on the website. What do I do?
You can request that a course be added to our list at any time. The Clean Energy Council will review the training, make a decision on whether it's appropriate for CPD, determine the number of points the course will be allocated, and add it to the website. You will need to wait until it has been added before completing the course in order for the points to count.
I work at a training organisation. How can I add my institution's courses to the list?
Please visit the Training Course Application Process page for more information.
Learn more